Abou Vassiriki Diaby joined Arsenal as a 19yr youngster in 2006 and has been "released" by Arsenal after being hindered from achieving his full dreams with the Gunners no thanks to injuries.
According to the Premier League website, Premier League rules require all clubs to submit their retained and released lists to the Premier League by the third Saturday in May. So the clubs have submitted the list of players that they will be keeping in their squads and the ones they will be releasing for 2014/15.
The following players were released from Arsenal and are available on free transfer.
Ajayi Oluwasemilogo Adesewo
Diaby Vassiriki Abou
Jebb Jack
Lipman Austin
Miyaichi Ryo
Ormonde-Ottewill Brandon
Vickers Josh
Please note that players signified as a "free transfer" or released by a club on the expiry of their contract on 30 June 2015, could remain there next season and so this list should not be seen as definitive for players leaving their club.
So there we go people, the romance has ended. The contracts for Rosicky and Arteta will most likely be renewed seeing that they were not listed on the free transfer section of the list. But our dear lovely Diaby will looks certain to leave Ashburton Grove for "greener" pastures. Whether he finds the pasture that will make be on the pitch again is a story for another. Curse be to Injuries, for they have robbed us of a fine youngman, a good midfielder, a fine gentleman.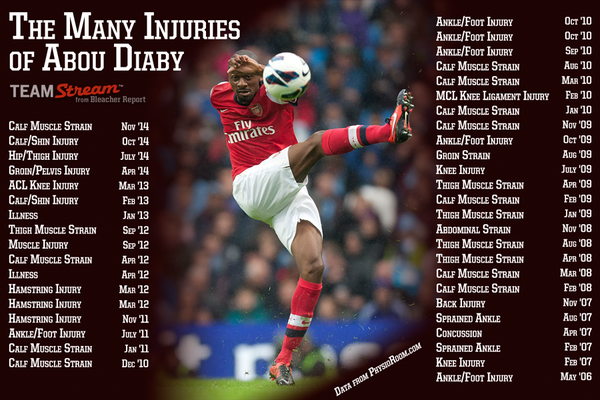 Diaby will be allowed to use the Club's training facilities while he searches for a new club. Will Wenger do a U-turn? Such love he had for Diaby, how this decision may have hurt him so much. But he has to be objective and less emotional.
Despite having such weird stats as playing 16 minutes in a possible 6840 in the Premier League since August 2013, scoring 19 goals in 180 games and having 42 injuries, I will always love him for kicking racism out of football.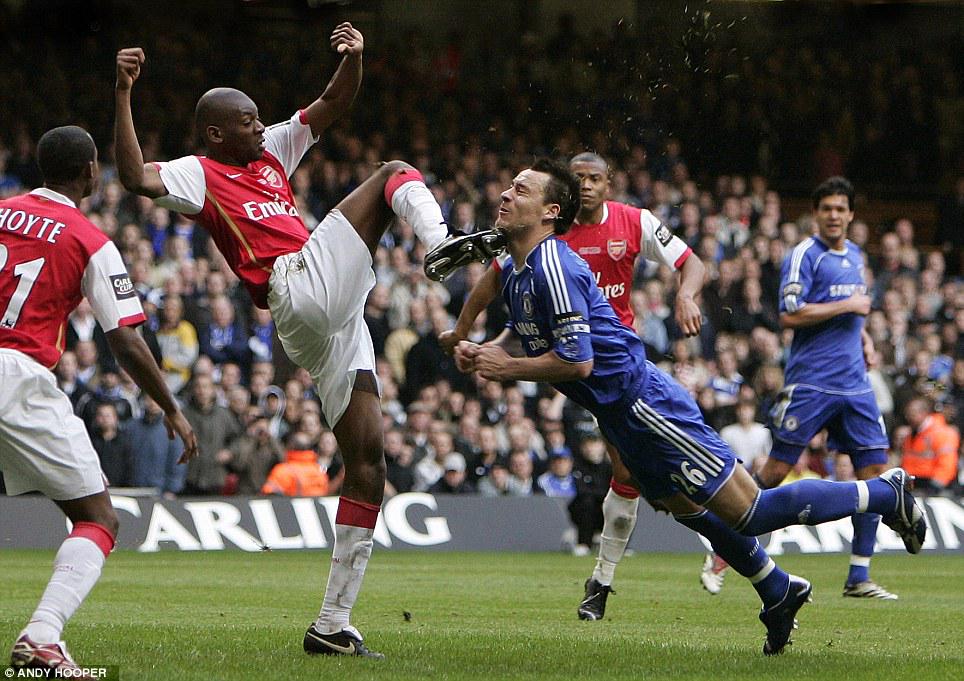 What was your best Diaby moment?
One last thing, I feel sad that Ryo was unable to make it with Arsenal. Wish you better luck son.