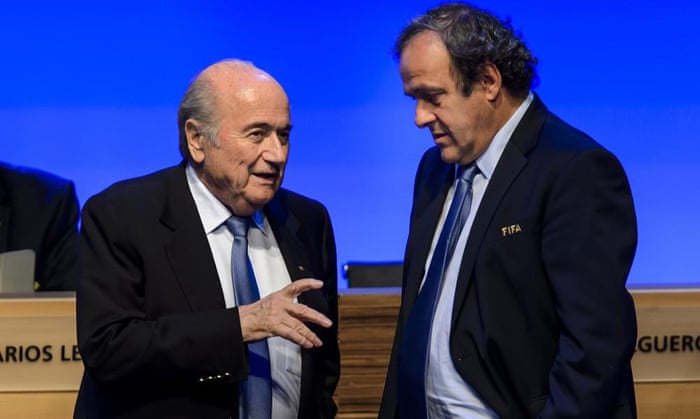 The last time I took on my keyboard to put up a post here, Sepp Blatter was still sitting in his high heavens in the Echelons of FIFA, Platini never espected he will be suspended, Vincent Enyeama was still the Captain of the Super Eagles of Nigeria and Klopp was not a kop yet. Time has flown by and "x" number of days have gone by with so many interesting happenings for an average fan, mixed feelings for a Nigerian and exciting ones for Arsenal.
The international break is like a devil you just have to face and hope you come out unscathed. The break could be a blessing or a curse for a club depending on how the players return. There was a time that the international break had a way of just stealing Arsenal's best away from them especially in crucial times like that of next week where they will face Bayern Munich at the Emirates. But it seems the gods have smiled at Arsene Wenger and have brought his lads back to Ashburton Grove with no injuries and even mere bruises. Even Koscienly, Flamini and Arteta are close to match fitness.
There was even more to no-injuries for Arsenal – all of the outfield players were involved in one goal or the other for their respective countries. Ozil had his customary assists for Germany; Alexis scored 3 in two games and grabbed a couple of assists. The Ox scored, Theo Walcott nipped one for the Three Lions but Giroud had a quick brace for France over Denmark. Cazorla also had a brace, Ramsey had a goal and even Joel Campbell scored the only goal as Costa Rica defeated USA. Cech was in goal for Czech, so was Ospina for Colombia.
Even Gunners on loan were not left out of the party – Chuba Akpom and Serge Gnabry got goals for England U21 and Germany U21 respectively. Alex Iwobi mad his Nigerian debut in a 2-0 defeat to DRC Congo. He also featured in the 3-0 win for the Super Eagles over Cameroon, although for just 11 minutes. His debut makes him eligible to play for the Nigerian U23 side to the delight of Samson Siasia the coach.
Former Gunners also joined the party – Fabregas missed a penalty and Robin Van Pierse continued his after-Arsenal rise as he scored a great goal for the Oranges in an Euro Qualifier against Czech. The goal has been voted as the best Arsenal goal of the international break. I really don't want to laugh. But what happened to the Dutch side? They will not be in the Euros. How can they finish fourth in group that has Iceland, Czech and Iceland? 13points from 10 games is poor for a side that finished 3rd in the 2014 WorldCup.
So 20 teams have made it to Le Rendez-Vouz in France next year – Czech Republic, Iceland, Turkey, Belgium, Wales, Spain, Slovakia, Germany, Poland, England, Switzerland, Northen Ireland, Romania, Austria, Russia, Italy, Croatia, Portugal, Albania and host France. Bosnia and Herzegovina, Ukraine, Ireland, Slovenia, Hungary, Sweden, Norway and Denmark will fight for the remaining 4 slots.
I am still surprised that Northen Ireland were top of their group; but again who were in their group? And how did Greece came last in group F?
To my fatherland, Sunday Oliseh handed the band permanently to Ahmed Musa and he sure has thanked the 'true' fans for the victory in Brussels over Cameroon. Enyeama may have gotten a lot of sympathy from the fans but his retirement and return-from-retirement within 48 hours is something you can just pity. Just like the LMC walked over a team and cancelled the work over for some reasons they have always know. Why make a decision in haste. It hurts the green part of my heart to hear such kind of news. Well, Nigerians have another chance to see Oliseh in the dugouts as the Nigeria-based Super Eagles face Burkina Faso in an ACN qualifier.
Club football returns and you have to be happy unless you watch only the Nigeria Premier League – sorry, the games were postponed to Wednesday.