Some nights live forever, others fade away with disappointments and "what ifs". Some nights will talked about for days, others will be omitted from current discussions because of the bitterness it is associated with.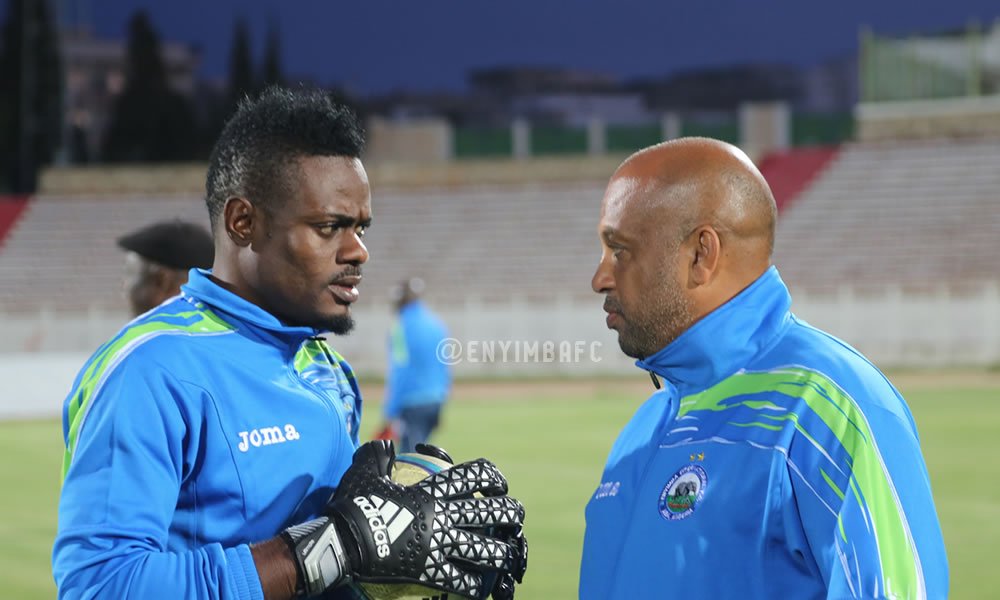 Last night in Sousse, home of Etoile du Sahel, Enyimba faced the Tunisian giants in the second leg of the second round tie in the CAF Champions League. The visitors came with a 3-0 advantage but resorted to pack the bus in front of their goal. Within the first 40 minutes, Etoile hammered on the doors of Theophilus  Afelokhai but the Elephants held on. After 40 mins, Enyimba cracked and the second half had two more goals picked up from Theophilus' net.
It was a never finish to the 90 but the Elephants held on and went on to win the resulting penalty shootout 4-3 after missing their first two kicks. Even the great Mfon Udoh missed his kick. The Nigerian Champions will sing the name of Afolokhai to the high heavens for days because they are back to the group stage for the first time since 2011. Solace Chukwu replays the art of the penalty heroics on ThatEnyimbaFan
Tonight, attention shifts to the English Premier League where Arsenal host West Brom in a rescheduled game. Per Metersacker, Aaron Ramsey and Olivier Giroud returns to the starting line up in place of Gabriel, Coquelin and Welbeck. Nigeria's Alex Iwobi retains his position on the pitch and will hope to grab a goal or an assist.
Mesut Ozil missed out on the PFA team of the year but Hector Bellerin made the cut to reward his astonishing rise in the Premier League. It will be hard one to take for Ozil who had a wonderful first half but a spark-less second half with very assists so far. He is even yet to break Henry's 20 assists record in a season. Hopefully he reignites tonight.
Rushing to watch the game at the Emirates. Will the night be better than last night in Sousse?
Till Moro.